We said go travel
Provence triggers images of lavender, sun flowers and olive trees. Many have read the enjoyable novels written by Peter Mayle, visited anything Van Gogh in Arles and mused over the paintings of Cézanne. Everybody knows all areas of the Provence, or so they believe.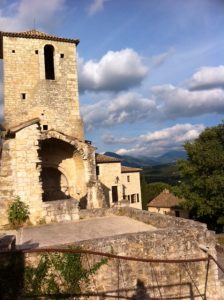 There is a part of Provence less famous and therefore much less crowded than the Lubéron and the Midi. It is not a fancy area with famous wines or Michelin star restaurants but it breaths the country in the most natural way I've ever come across. Here's the thing though: I'm partial. I have been coming to this part of France since my childhood and every year I come back.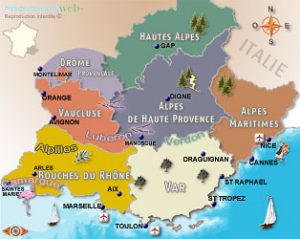 Just north of the famous Provence area lies La Drôme. It belongs to the Rhône Alpes region, but although it is not officially part of the Provence Alpes Cote d'Azur region, it certainly has all the characteristic features of a Provençal department. The southern part of the department is referred to as La Drôme Provençale.
This is where the clouds give way to clear blue skies and where lavender and cicadas start to appear. In the Drôme Provençale rolling hills of vineyards mix with lavender fields and olive trees. Your eyes are treated on green, purple, yellow, brown and another green yet again; Olives from Nyons, truffles to be found under the oak trees and an unaccountable number of goat cheeses like the picodon to be discovered at the local markets. Just as in the famous area of the Provence, the colors and smells seem to have another dimension. Read more
The Ghost of Highgate Cemetery
Emerging out of the London Underground at Archway station, Northern Line I was welcomed by a thick, grey fog swirling lazily among the living. It certainly was appropriate weather for visiting a cemetery.On the corner with Swains Lane I bumped into an old lady with long grey hair who started yelling at me to watch were I was going and who I thought I was, treading on her turf like that. I had to shake off the uncomfortable feeling the encounter had left me with and started up the road.
Already as a child I liked cemeteries and had wandered around many quiet small graveyards in France during the summer holidays. They were places of peace and contemplation generating an atmosphere that forced you to think or just let go. I have often asked myself why I'm drawn to these nostalgic places. In part, they remind me that I'm bound by time. By allowing me a glimpse of things lost to the past, I feel the present more strongly. Read more
(Travel good for the soul)
Travel is about moments suspended in time. When travelling I like to consider a place my temporary home. Running around, visiting one sight after the other in order to tick off the list of sights you really have to see and cannot miss, blurs one's mind into one undistinguished pile of memories of churches, castles, landscapes, cafés, restaurants and other things you have visited but actually can't remember. You look back at all those pictures you took, ragging your brain what you liked so much about that particular place. No, I'm not a list ticker. I also do not read the guidebooks from beginning to end; I use those for logistics. What I do read, is stories and this is mine.
I had always wanted to go to Ireland; that green piece of land tucked away behind its large neighbour with the stiff upper lip, had always had a pull to me. However, I kept postponing it and the words "one day" lingered on in my mind. Read more
Recycling my steps on the Riesling Trail
Of all my short trips and long wanderings, Australia has remained my favourite. It has opened my eyes to the essence of travel, the kindness of people but most especially to the wonders of nature. Not being the one to spend days on the beach, I spent my time visiting places, hiking in Ranges, going on safaris and exploring areas by bike. Coming from the European flatlands, you learn to cycle immediately once you know how to walk. Cycling is in our system and although many dislike it in that particular stage of adolescence (rain=wet clothes; wind=hair messed up), the majority turns to love it later when sometimes only the wind can take care of those gathered cobwebs of responsibility. When there is no wind, with cycling you can always create your own. Read more
Two months. Two whole months just for me and my surroundings. Had I done the right thing, leaving all behind and going off on my own? I arrived at Perth Airport utterly hassled by the overrated busyness of everyday life everybody seems to live these days. After a couple of days exploring Perth by bike, my mind settled and started to get used to the idea of those two months ahead of me.
I picked up my rental jeep: A sturdy looking Toyota, fortunately not too big (women seem to have difficulty in parking, even in a vast country as Australia although I dare to disagree). Figuring out the workings of the car (remember, I am a woman) it struck me that I had completely forgotten to look at a map. Where was I actually going? I decided to just keep going and ten minutes later I hit a junction: Left or right? Right would take me to the coast, left would take me inland which probably meant: mountains.
Mountains it had to be, of course. Mountains are majestic, they trigger awe and respect; they reach up to the stars in heaven and make you aware of the world you live in. I breathe in mountains, they are the thing I so sorely miss in my flat home country. So, Stirling Range turned out to be the choice for the day. Read more