We said go travel
Provence triggers images of lavender, sun flowers and olive trees. Many have read the enjoyable novels written by Peter Mayle, visited anything Van Gogh in Arles and mused over the paintings of Cézanne. Everybody knows all areas of the Provence, or so they believe.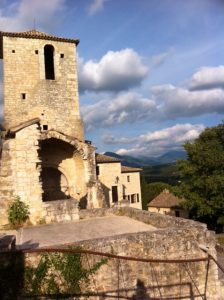 There is a part of Provence less famous and therefore much less crowded than the Lubéron and the Midi. It is not a fancy area with famous wines or Michelin star restaurants but it breaths the country in the most natural way I've ever come across. Here's the thing though: I'm partial. I have been coming to this part of France since my childhood and every year I come back.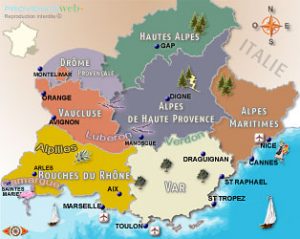 Just north of the famous Provence area lies La Drôme. It belongs to the Rhône Alpes region, but although it is not officially part of the Provence Alpes Cote d'Azur region, it certainly has all the characteristic features of a Provençal department. The southern part of the department is referred to as La Drôme Provençale.
This is where the clouds give way to clear blue skies and where lavender and cicadas start to appear. In the Drôme Provençale rolling hills of vineyards mix with lavender fields and olive trees. Your eyes are treated on green, purple, yellow, brown and another green yet again; Olives from Nyons, truffles to be found under the oak trees and an unaccountable number of goat cheeses like the picodon to be discovered at the local markets. Just as in the famous area of the Provence, the colors and smells seem to have another dimension. Read more
Emerging out of the London Underground at Archway station, Northern Line I was welcomed by a thick, grey fog swirling lazily among the living. It certainly was appropriate weather for visiting a cemetery.On the corner with Swains Lane I bumped into an old lady with long grey hair who started yelling at me to watch were I was going and who I thought I was, treading on her turf like that. I had to shake off the uncomfortable feeling the encounter had left me with and started up the road.
Already as a child I liked cemeteries and had wandered around many quiet small graveyards in France during the summer holidays. They were places of peace and contemplation generating an atmosphere that forced you to think or just let go. I have often asked myself why I'm drawn to these nostalgic places. In part, they remind me that I'm bound by time. By allowing me a glimpse of things lost to the past, I feel the present more strongly. Read more
Travel is about moments suspended in time. When travelling I like to consider a place my temporary home. Running around, visiting one sight after the other in order to tick off the list of sights you really have to see and cannot miss, blurs one's mind into one undistinguished pile of memories of churches, castles, landscapes, cafés, restaurants and other things you have visited but actually can't remember. You look back at all those pictures you took, ragging your brain what you liked so much about that particular place. No, I'm not a list ticker. I also do not read the guidebooks from beginning to end; I use those for logistics. What I do read, is stories and this is mine. Read more
(Travel good for the soul)
I had always wanted to go to Ireland; that green piece of land tucked away behind its large neighbour with the stiff upper lip, had always had a pull to me. However, I kept postponing it and the words "one day" lingered on in my mind.
That day came when I bought the book Sacred Europe from Martin Gray where he mentions that people should sometimes take a detour from life: to step aside from the world once in a while, in order to understand it better.
After some further browsing in bookshops and on the internet I decided to go to the Dingle Peninsula for a week to do just that: take a detour and step aside from my usual world. I didn't consider it a soul-searching trip. I had done enough of those the last years and was finally close to coming into my own. I just wanted some peace and quiet after all the abundant Christmas and New Years' parties and prepare for the new busy year ahead; just feel good on my own in a quiet way without anyone telling me what to do. I knew my family and friends would think it weird, silly or outright stupid to go by myself to the most western part of Europe, to a country full of sheep and rain in the midst of winter.  I didn't care: Martin Gray and Dingle got stuck in my mind and I was going. Read more
Of all my short trips and long wanderings, Australia has remained my favourite. It has opened my eyes to the essence of travel, the kindness of people but most especially to the wonders of nature. Not being the one to spend days on the beach, I spent my time visiting places, hiking in Ranges, going on safaris and exploring areas by bike. Coming from the European flatlands, you learn to cycle immediately once you know how to walk. Cycling is in our system and although many dislike it in that particular stage of adolescence (rain=wet clothes; wind=hair messed up), the majority turns to love it later when sometimes only the wind can take care of those gathered cobwebs of responsibility. When there is no wind, with cycling you can always create your own.
I cycled in Melbourne along the Yarra river, in Hahndorf to discover the vineyards, criss-cross through the city of Perth, in the Barossa Valley through the vines again and even in 38 degrees scorched Alice Springs. The last trip sounds ludicrous to do in such temperatures. It might be but as you have functioning alcoholics there are also functioning nut-cases; we are quite harmless. I saw dusty, hot and deserted Alice Springs on a bike and it was not only enjoyable, I also survived perfectly. However the trip on a bike that has stayed with me the most, was the Riesling Trail in Clare. Read more